WE EXPORT COMMERCIAL VEHICLES & LORRIES
We export Commercial Vehicles and Lorries from UK & Germany.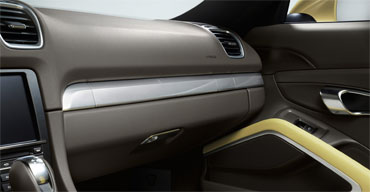 We export all major brands of Trucks & Commercial Vehicles. Our association with prime Warehousing & Logistics Companies and Dealers across the United Kingdom enables us to supply High Quality Trucks & Commercial Vehicles at extremely Competitive Prices.
No matter what your requirements are, if you wish to import used Commercial Vehicles or interested in buying a Brand New, we make the whole process, absolutely Trouble-Free & Affordable.
Our most popular plants for export from UK & Europe
Luton & Fridgebox
Brick Lorry
Curtain Sided
Dropside, Skiploader & Refuse
Firetruck & Military
Flatbed & Rigid
Tanker & Tipper
Tractor & Municipal
Lorries Spare Parts
We regularly participate into different European Commercial Vehicles Auctions on our client's behalf. .
The Home of Truck Exporters – Trucks for Sale, Used Trucks & Commercial Suppliers
Spare Parts for Commercial Vehicles & Lorries
Our parts department is the backbone of our business and we are also able to source parts for all kind of Commercial Vehicles & Lorries imported from UK and across Europe.
We trust in long term business relationship and believe that happy customers mean more business. Simply contact our Customers Service department for any after sale query and we will be more than happy to help you out.
Due to the bespoke recruitment of the Commercial Vehicles  & Lorries from the customers, We have stopped uploading the individual unites details into our inventory.
Please send us the details of your required Commercial Vehicle or Lorry
Range Rover Evoque & Rang Rover Sport
Mercedes E300 BlueTEC Hybrid
Audi R8 & Q7 Diesel Hybrid
Toyota Land Cruiser, Vigo & Prius Hybrid
Porsche 911 & Cayenne Hybrid
Range Rover, Bentley & Rolls Royce Spare Parts
Machinery & Commercial Vehicles
Rang Rover Import from UK through UK Auto Exporters managed us to get better condition SUV with high specs but very competitive price than local dealers in Hong Kong.

Mr Xìng, Hong Kong

We are happy to recommending UK Auto Exporters to all, who want to import luxury Mercedes without any hassles

Mr Dennis, Zimbabwe

Importing Rang Rover on regular bases from UK can be this easy and affordable, we wouldn't know without the help of UK Auto Exporters.

Morgan & Co, Singapore

I'm very satisfied, you provided me top star service & best price for my new Mercedes ML all the way from UK.

Ms Isabel, Kenya

Importing Toyota Prius Hybrid from UK Auto Exporters is the key of success for my imported car business in Lahore.

Mr Burhan, Pakistan

My Rang Rover Evoque reached Hong Kong on time, in the same condition as described on your website. I am very happy with the service.

Mr Kevin, Macau

Mercedes c class does cost this less & trouble free to import from UK, wow! Thank you Mr James at UK Auto Exporters.

Mr Steve, Tanzania

BMW X5 import from UK is a wonderful experience.

Mr James, Zambia

Audi Q7 diesel is that efficient & comfortable! Thanks for pre-import impartial advice from UK Auto Exporters

Mr Mark, Zimbabwe

My new Rang Rover, having it earlier than anyone else in my city was all thanks to UK Auto Exporters.

Mr Raj, India

JCB 540-170 telescopic loader in brilliant condition at very affordable price is all thanks to UK Auto Exporters.

Mr Jamal, Dubai

Importing JCB machinery from UK is the wisest decision we made.

Mr Constrictions, Saudia Arabia

UK Auto Exporters is the name of trust we know in UK for all of our JCB import, at very competitive cost with no hidden charges or nasty surprises.

Mr Ali, Abu Dhabi

Rang Rover parts: UK Auto Exporters is just one name to remember for everyone in North America.

Mr Bruce, USA

Used Volvo trucks, cannot be imported in this wonderful condition other than the UK and without UK Auto Exporters.

Yarl Transport Company, Sri Lanka

My Rang Rover parts arrived on time in the same condition as described.

Mr Craig, USA
POPULAR UK & GERMAN EXPORT BRANDS